Bodied By Bella Organic Butt Enhancement Cream
SPECIAL OFFER EXPIRES IN:
We Are Saving Natural Bodies From Surgery!
Organic, All Natural, Safe & Effective!
ENJOY OUR SPECIAL OFFER
Bodied By Bella Enhancements is the world's leading all natural Organic based Enhancement products. We are a fast growing company because we always put the customer first. A customer-centered shopping experience has always been our goal and we pride ourselves in our comprehensive policies that have put us in a realm above and beyond our competitors. Shop with us today and receive a Special Discount!
100% Product Guarantee!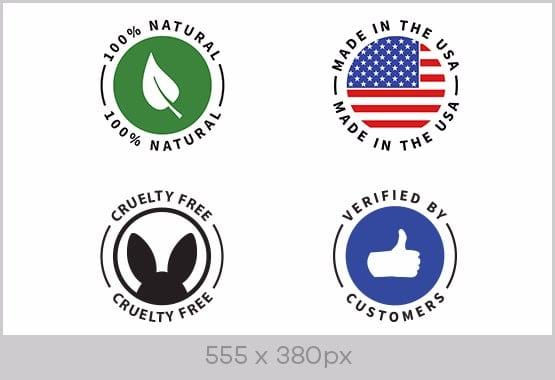 All NATURAL & ORGANIC
We are proud to say that anyone can read our ingredients without the use of a dictionary.
MADE IN THE USA
Each of our Enhancement creams & supplements, are made in Tampa Florida.
CRUELTY FREE
Our Employees have integrity in the use of organic ingredients , which they acknowledge with the greatest care and attention.
VERIFIED BY CUSTOMERS
We think we have a pretty good thing going here, but you don't have to take our word for it, see what our customers are saying about us!
Organic Fish Oil
Organic Fish Oil is exceptionally rich in Omega-3 oils that have anabolic factors. Fish Oil enter your system through your skin and because of the natural of fats, once they pass through your skin & stick there. The oils travel into the skin and increased the fat content of the epidermis.
Not only does it work but in some studies they found out that topical application of Fish oils actually works better than oral. 
Organic Pueraria
Organic Pueraria or Also known as Kuduzu Root found exclusively in Thailand this herb is structured with two of the most powerful phytoestrogens; Deoxymiroestrol & miroestrol these plant based properties cause an enhancement in butt, hips & thighs and increases skin Elasticity for growth.
Wow, this is the best Butt Enhancement cream I have ever used. This is after one month of use!  Most products do not deliver on their claims but you can trust this one. I like that it is organic and all natural. I am 25 years young and have never had a butt at all! This product has helped me build self confidence and gain the butt I desire!! A best buy.
Jane - Results may vary from person to person.
I am in love with this product. It has plumped my booty dramatically. I haven't had a problem applying this after my shower, I implement it with my moisturizing routine. A little goes a long way- I always make sure to rub it in all the way to ensure it is fully absorbed. I use this after a warm shower daily. I stopped after 4 months of use and the results are permanent! I highly recommend this, the quality is fantastic and it ships quickly!
Lil Mo - Results may vary from person to person.
Very moisturizing on my skin after a shower! Great for A naturally bigger butt! I have been using it for 2 months. Im a nurse and I can tell a huge difference in my butt using this product with or without consistent use. I imagine if I used it more consistently I would have more results! When I first ordered the product, I was afraid and skeptical because I have tried other products but this is a must have!. Ordering my second jar today!
Rebeca - Results may vary from person to person.
Shop with us
today

and see why Bodied By Bella is different!
The 100% Product Promise
Order right now with confidence!
Try Bodied By Bella Butt Enhancement Products backed by Clinical Trials Proven Safe & Effective!  Each individual ingredient alone has been proven to enhance your butt when combined together this is the Ultimate Natural Butt Enhancement Cream available, a best buy offer! There's absolutely no-risk in giving it a try.
SPECIAL OFFER EXPIRES IN: